We offer an ever-evolving selection of wines by-the-glass, a selection of over 350 retail labels, small plates & more.
We are committed to supporting small, family-run winemakers who farm sustainably, organically and/or biodynamically. Of the hundreds of wines we taste each year, only a select few will meet our criteria for inclusion on our shelves or for our Wine By The Glass program. We always look for wines that are true to the varietal, taste of the place they come from and offer exceptional quality and drinkability for their price.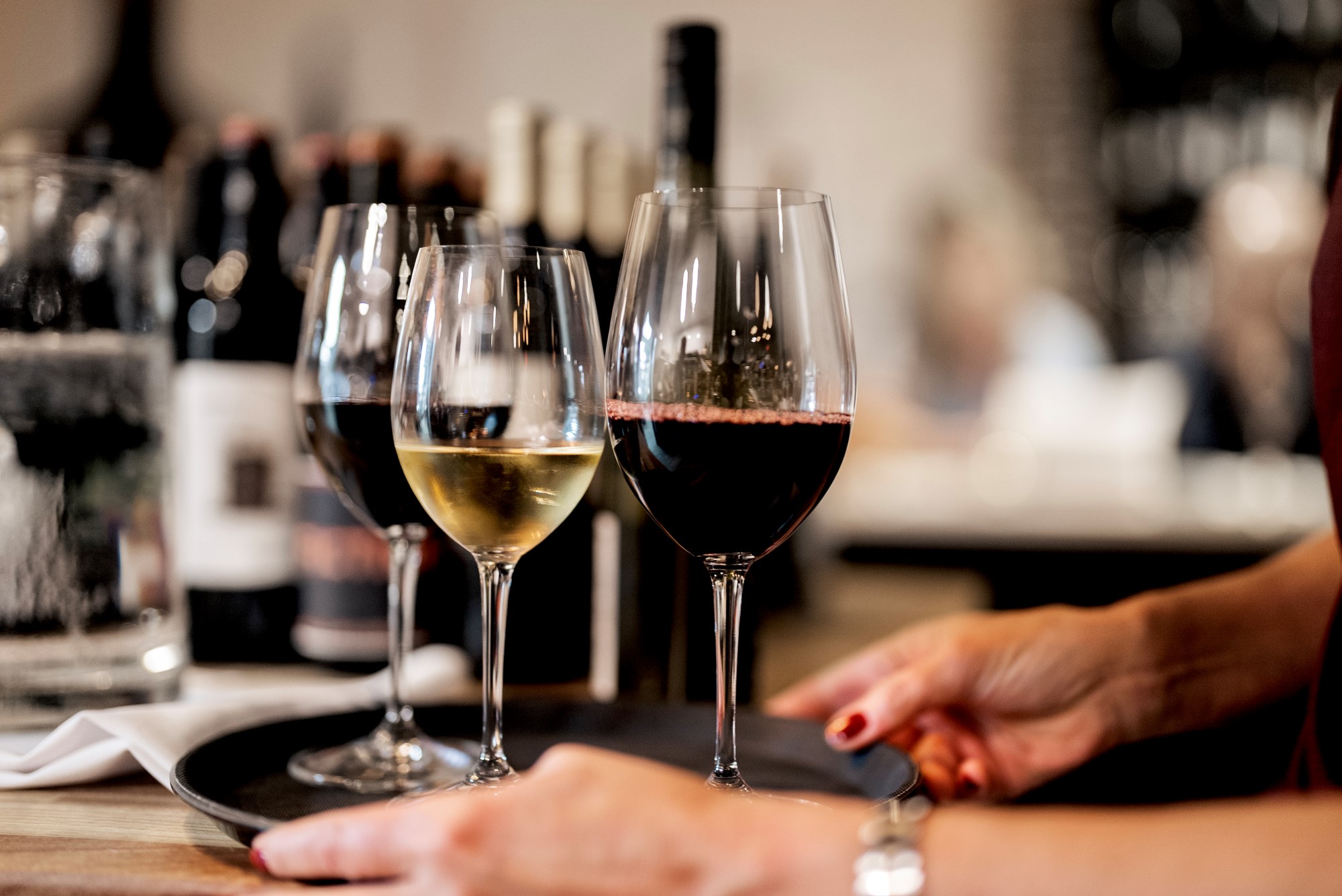 Education is a key component of our Wines By The Glass program. We are constantly tasting wines to find those hidden gems to add to our list, which constantly evolves and changes, ensuring there is always something new and exciting available in 3 and 6-ounce pours. Come in for a glass, several 3-ounce tastings or ask one of our staff to put together a flight for you. You will walk away having tasted some great wines and having learned something new in the process.
Small Plates, Cheeses & Charcuterie
Our food menu centers around our fabulous, customizable cheese and charcuterie boards as well as tapas-style small plates for sharing. Whether it is a quick bite you are looking for to complement your wine or a full meal, our chefs have got you covered.
We source the freshest ingredients from local suppliers as well as hard to find national and international gourmet items that complement our wines by the glass.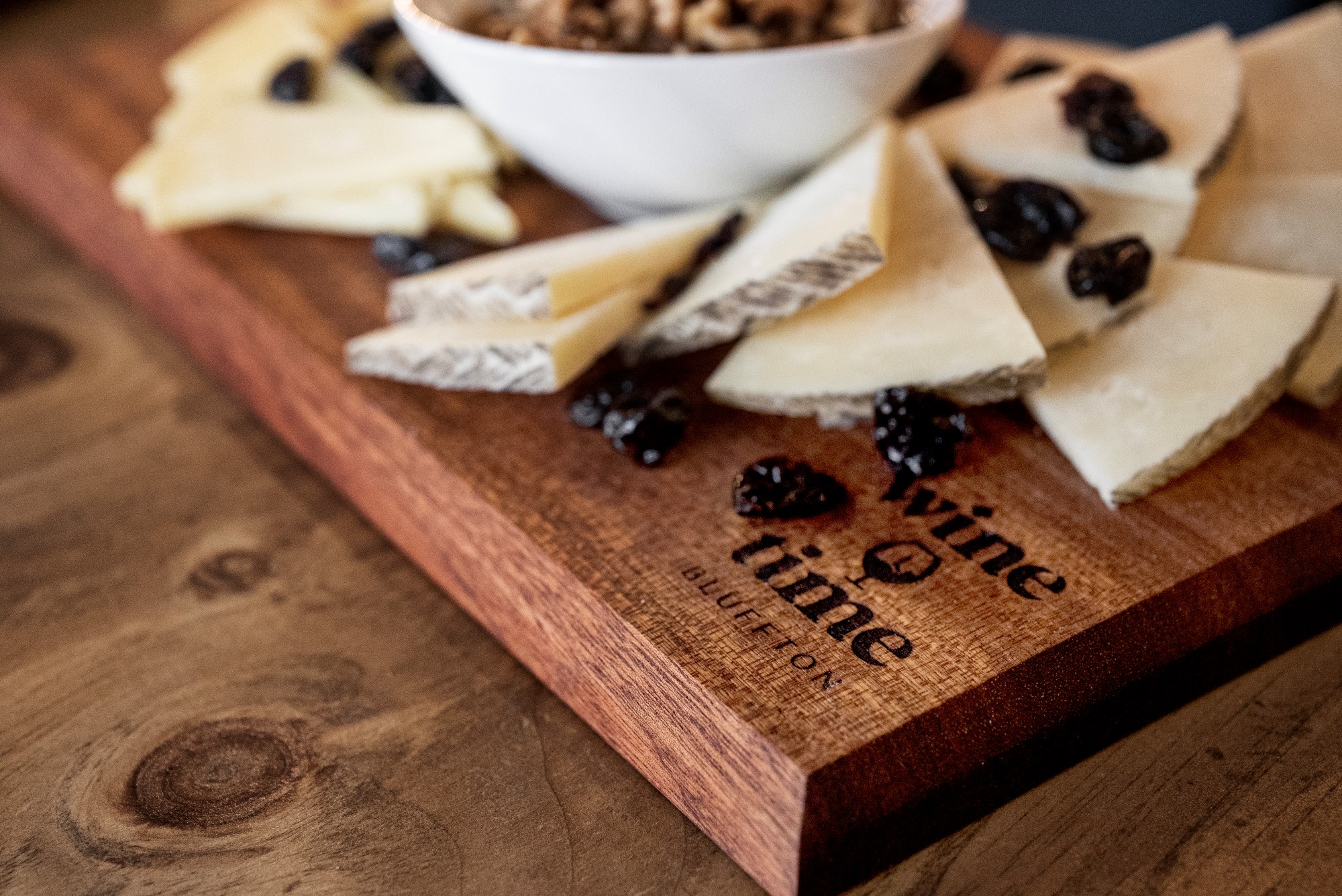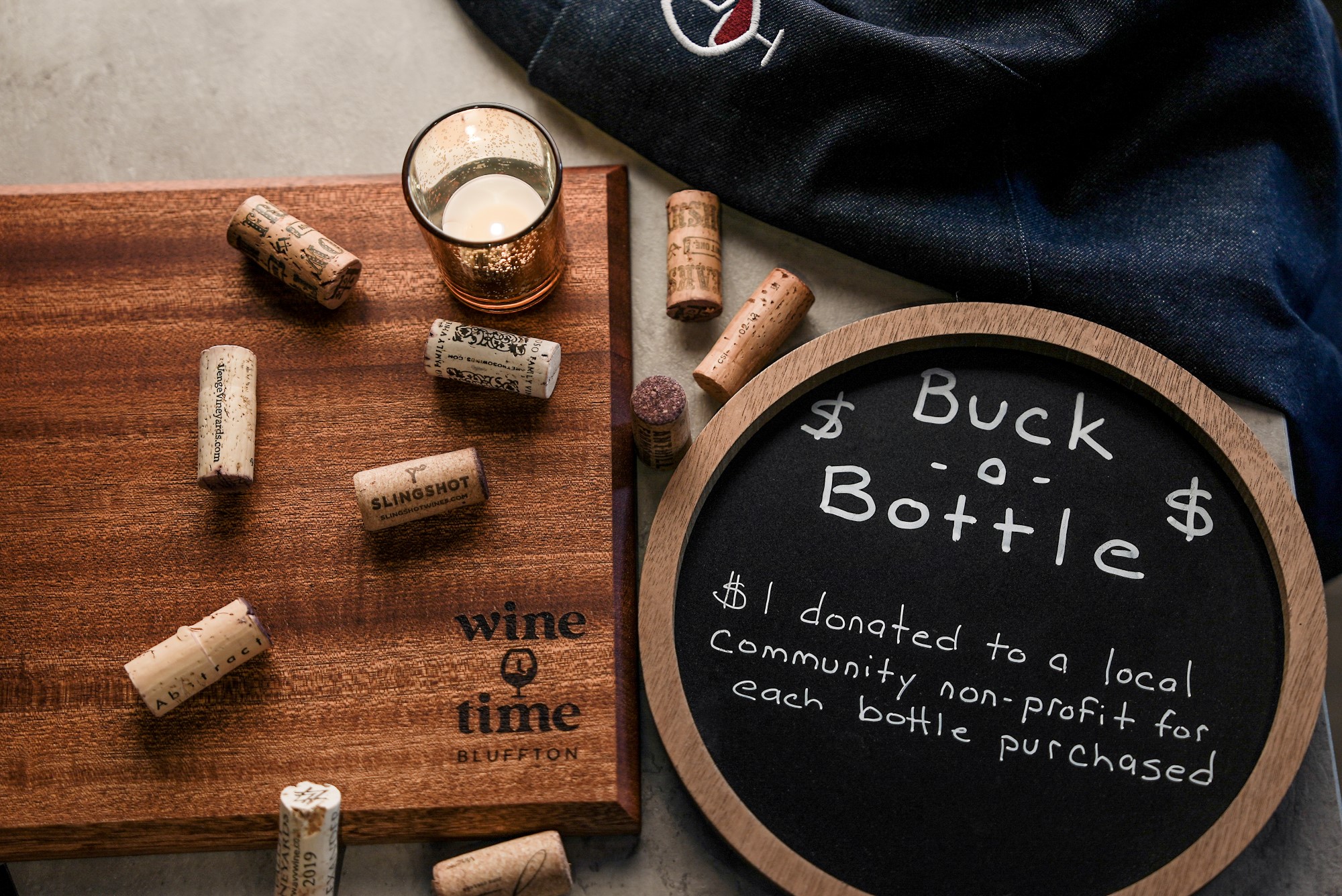 Local Merchants & Charities
At Wine Time Bluffton, we believe strongly in our responsibility to both participate in and support the local community we've come to know and love. Our owners are proud to call the Lowcountry "home", and we've strived to utilize local businesses for both the design of the store itself and the experience you enjoy when you visit us. We source cheeses, bread, sweets, menu ingredients and other store merchandise & gifts locally when we can and enjoy being an advocate for these small businesses.
We also are intentional about helping support local non-profit organizations that are important to the health and growth of our community. With our "Buck A Battle, Buck A Bottle" program, for every bottle WTB sells, we'll also donate $1 to this month's nonprofit organization.

Find out about news & happenings, events, special offerings and more!