For every bottle or Wine Battle WTB sells, we donate $1 to this month's selected non-profit organization.
At Wine Time Bluffton, we believe strongly in our responsibility to both participate in and support the local community we've come to know and love. Our owners are intentional about helping support local non-profit organizations that are important to the health and growth of our community.
With our "Buck A Battle, Buck A Bottle" program, for every bottle or Wine Battle WTB sells, we'll also donate $1 to this month's nonprofit organization.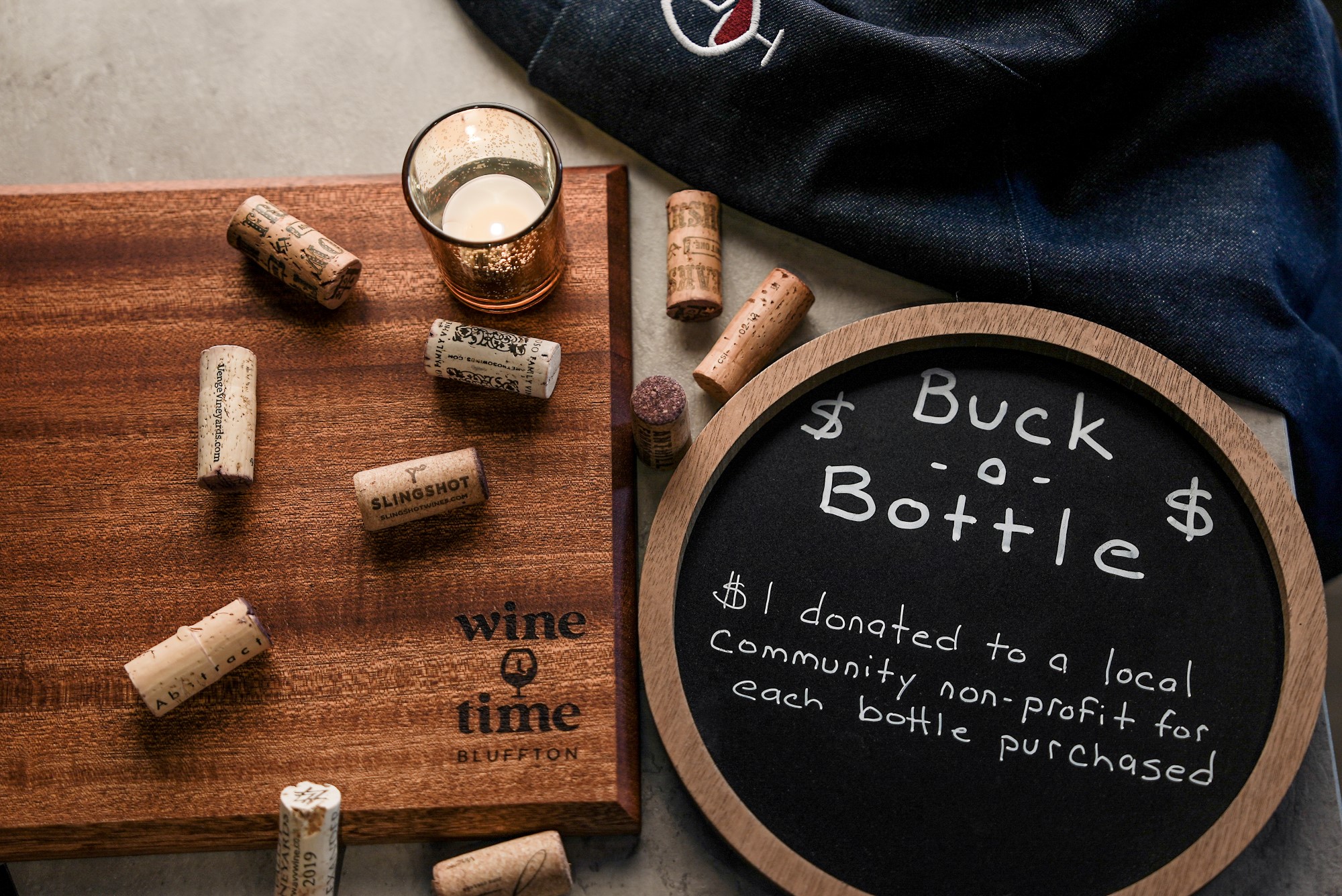 This month's featured non-profit is
Epworth Children's Home
. Their organization has provided care and support for over a century to the children and families of South Carolina. The mission of Epworth Children's Home is to serve children, youth and families through caring, safe, Christian communities, where hurts are healed, hope is nurtured, and faith in God, self, and others is developed.
Check the impact Wine Time Bluffton and our customers have made on behalf of local non-profits and charities!
Non-Profits We'll Support Each Year

Find out about news & happenings, events, special offerings and more!