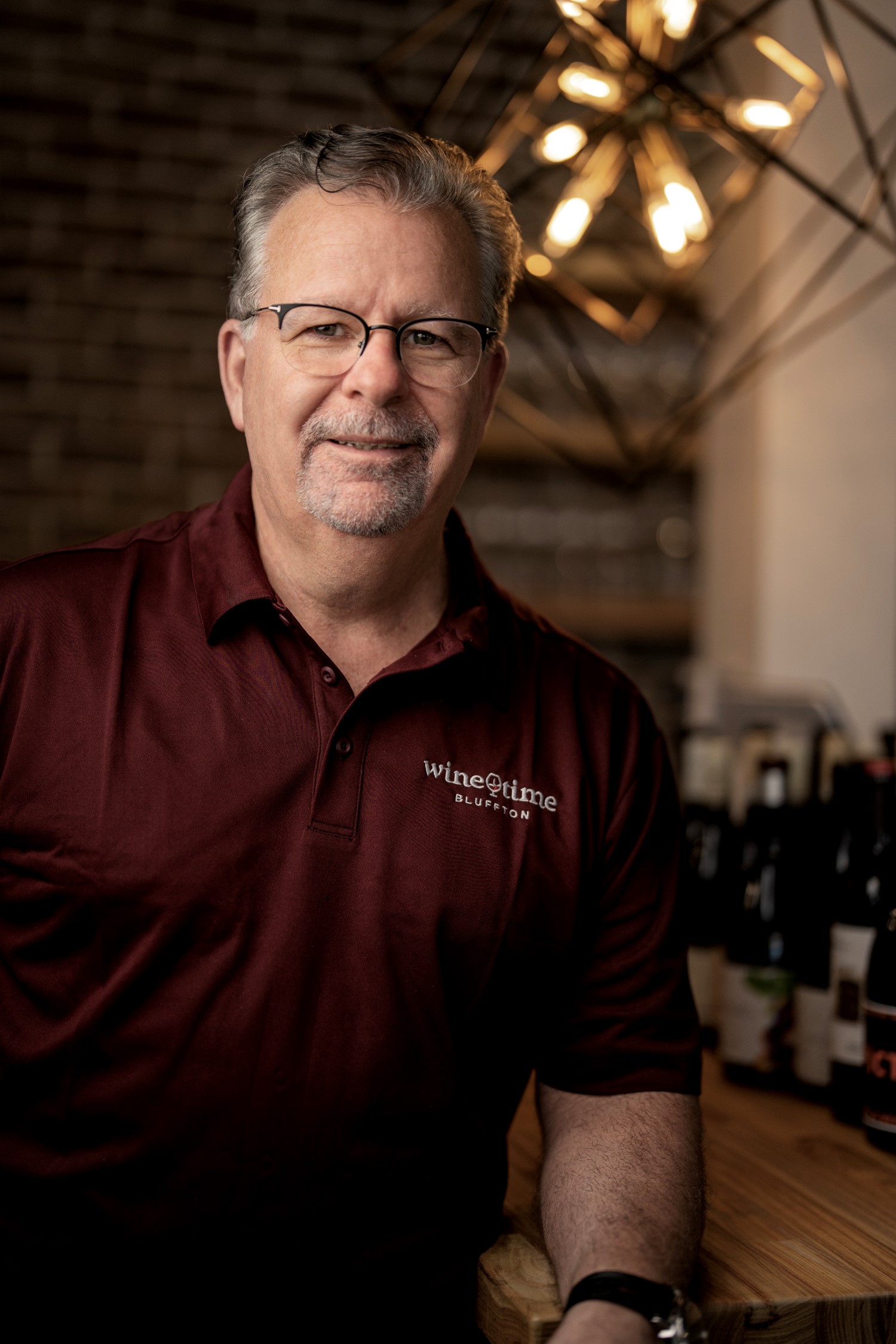 I have over 25 years of experience in the highly competitive food and wine industry. During that span, I've worked every job associated with restaurants, bars, and retail stores. My focus for most of that time was as a Chef. I've cooked in some of the best restaurants in Boston and the surrounding area. I've also spent time in Italy working in a Michelin 2-Star restaurant outside Bologna and a small, family-run osteria in Tuscany. As a chef, I have always been a proponent of supporting local farmers and suppliers. In 1997 I got involved with the Slow Food movement before there was a chapter in the US. That year I attended the inaugural Slow Cheese Conference in Bra, Italy which showcased the Italian dairy industry to an international audience. At Wine Time Bluffton, I plan to bring this same sense of support to local farmers, producers and artisans.
I hold the prestigious WSET Diploma in Wine and Spirits from the Wine & Spirits Education Trust in London. The WSET Diploma is the highest level of wine certification one can achieve short of Master of Wine. I am also a French Wine Scholar, Italian Wine Scholar and hold several Master Level Certifications with the Wine Scholar Guild. In 2011, I founded the Vermont Wine School where I taught the WSET and Wine Scholar Guild certification courses to professionals and consumers. I also conducted private tastings and corporate events to clients such as Marvin Windows, Merrill Lynch, Wells Fargo and Timex.
Wine Time Bluffton will not just be a wine shop and wine bar, but a place to come and learn about and enjoy different wines from small, responsible producers. Education will be an important aspect to our shop. There will be a wide range of wines offered by the glass and in 3-ounce pours to give our clientele a chance to try new and exciting wines. We'll offer wine flights and wine 'flights' where the same grape from different regions will be pitted against one another to see who comes out on top. There will also be tastings and classes covering the basics as well as Master Classes for those who want to take their knowledge up a notch.
Wine Time Bluffton will also specialize in cheeses from local producers and all over the world. Guests will be able to taste many that will be featured on our small-plates menu and they will be available to take home by the ounce or pound.