What pairs better with wine than supporting our local community?
WTB Wine Battles are an inventive and fun way to discover and compare interesting wines while supporting local non-profit organizations. Each blinded Wine Battle will pit 2-3 wines against each other centered around a theme. TASTE the wines, SCAN the QR Code and VOTE for your favorite. We'll then reveal to you the wines you've tasted, and you'll receive a follow-up announcement from WTB revealing the winning wine.
For every Wine Battle purchased, WTB will donate $1 to a featured local non-profit that changes each month. Contribute more by purchasing a bottle of one of the wines you enjoyed or any other bottle in our retail selection. For every bottle WTB sells, we'll also donate $1 to this month's nonprofit organization. So, eat, drink, and support your community with a "Buck A Battle, Buck A Bottle"!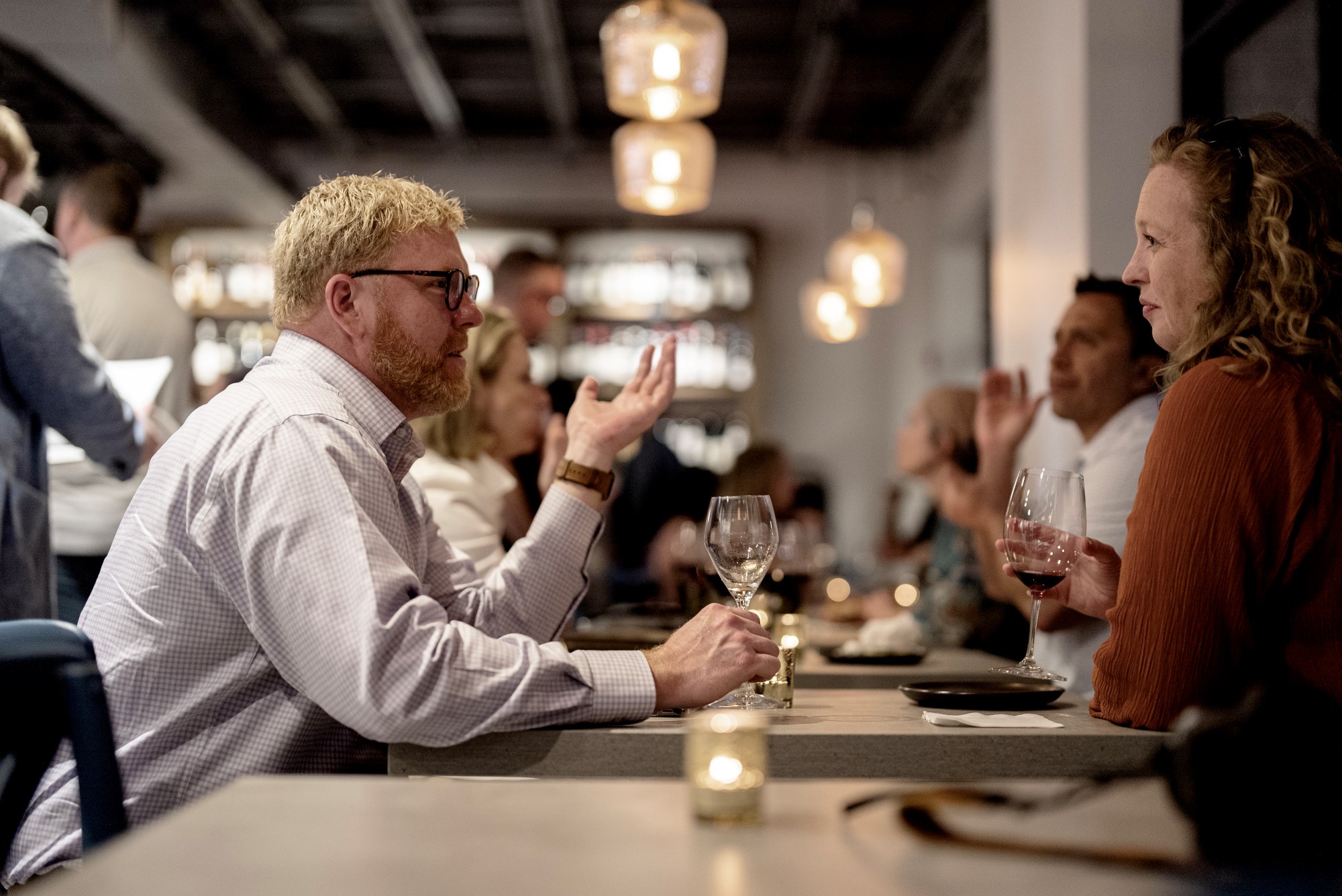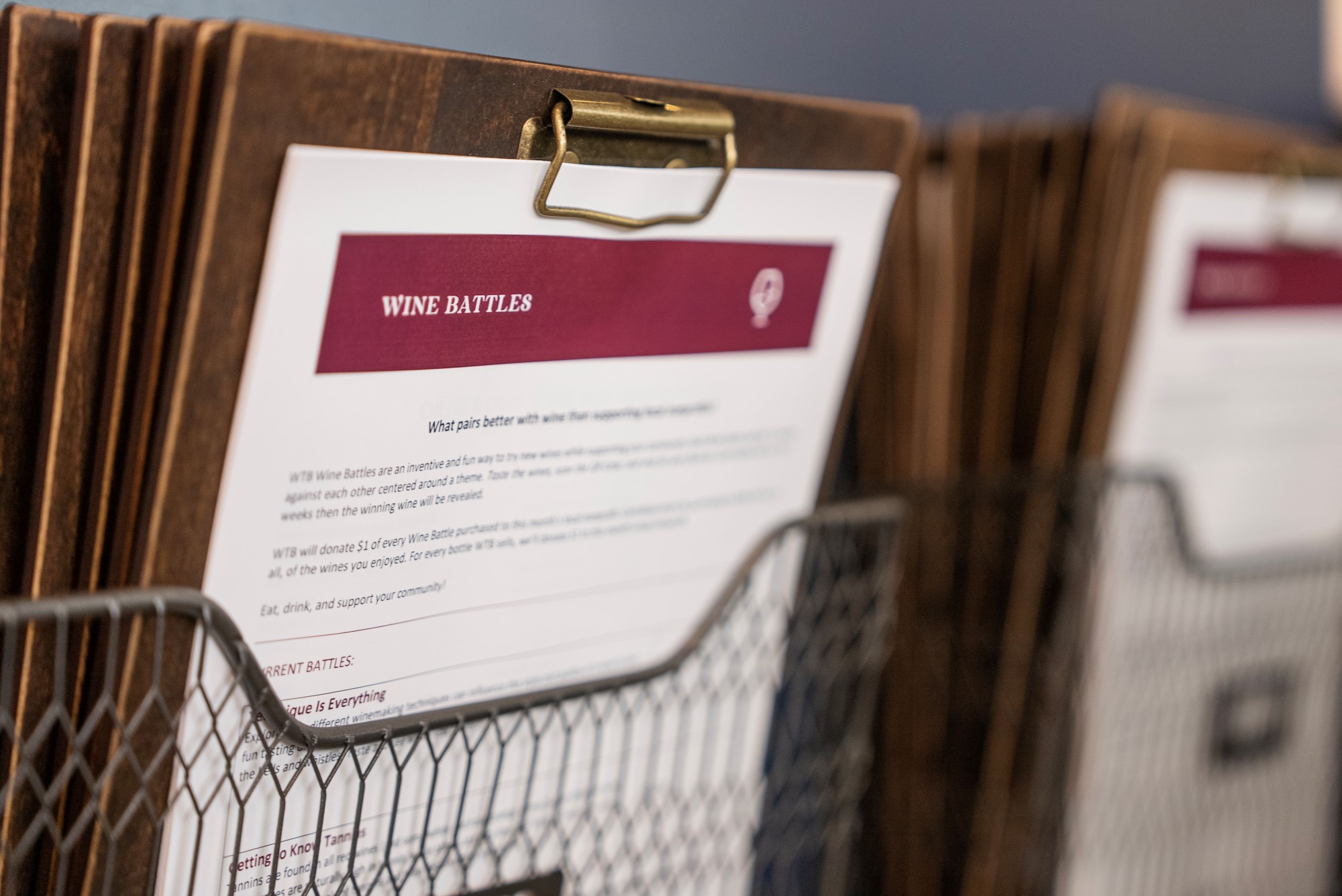 Our featured Wine Battles change every 2 weeks, so come back and Battle again to discover fabulous new wines and support our Lowcountry community.
Ask your server or bartender for more details and how to participate.
Rags to Riches
With Age Comes Complexity
What's Old is New Again
Same Grape, Different Regions
Technique is Everything
Not All Pink Wine is Pink!
Getting to Know Tannins
Traditional Vs. Non-Traditional Sparklers

Find out about news & happenings, events, special offerings and more!